West Chester Christmas Tree Farm
Avg. Size: 7' Douglas Firs are available at
our West Chester farm location.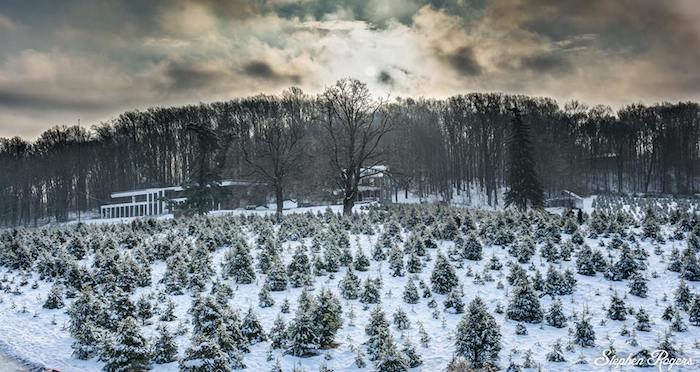 Cut Your Own Tree
1257 Westtown Thornton Rd, West Chester
Trees at this location are $80 for any size!  Please note this location accepts CASH ONLY.
Saws will be provided only until 4pm.
Our customers love the hands-on experience of selecting and cutting down their Christmas tree.  Wiggins will have saws and carts available for your use.  Once you have removed your tree from the field, we will bail your tree and drill a hole in the bottom (if desired).  Wiggins will also supply string for you to secure your tree to your vehicle.  Please keep in mind it is your responsibility to make sure your tree is secure before leaving the premises.
Don't forget to check out our selection of wreaths, stands, and pine roping available for purchase.
Open Saturday & Sunday from 9:00am - 4:00pm