Water
The most important thing to remember for the maintenance of a real Christmas tree is water. Unless properly watered, the needles will dry out and fall off and the boughs of the tree will begin to droop. At the retail lot Wiggins will make a new saw-cut, straight across the trunk, at least one half inch above the original cut. This allows the tree to freely absorb water. It's a good idea to select a tree stand that has a capacity to hold at least one gallon of water.
Initially, the tree may require a gallon or more of water in the first day or two. After that, expect that the tree will absorb two pints or more per day, depending upon its size. If you do find that the water level has gotten below the fresh cut that you made in the tree, a new cut will have to be made above the last one so that the bottom does not dry out, preventing the tree from absorbing an adequate supply of water.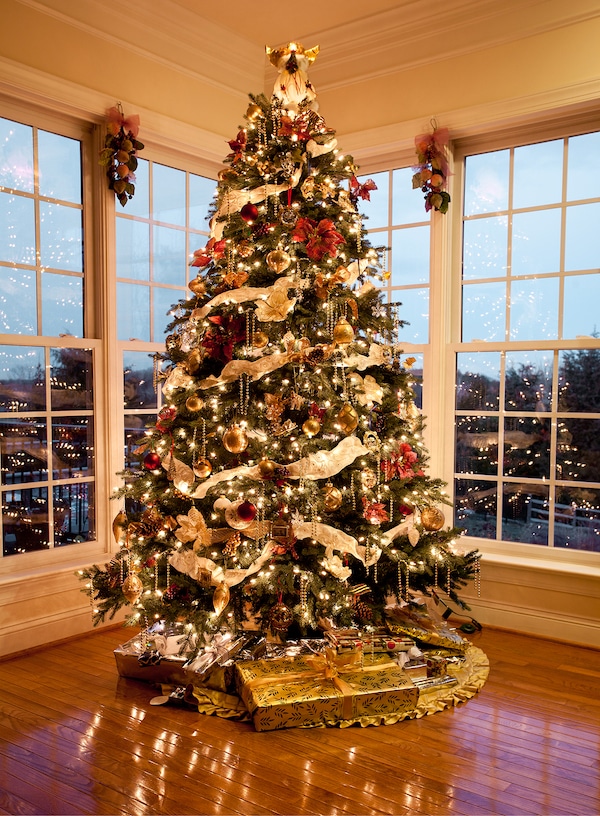 Placement
Setting up your tree as far away as possible from sources of heat, fireplaces, radiators, vents, etc., will impede the drying process and is also a safety precaution. Additionally, remember to unplug tree lights before turning in for the night and whenever the tree is unattended.
From our family to yours, we wish you a safe and very memorable holiday!